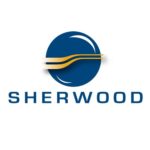 FOR IMMEDIATE RELEASE
SHERWOOD VALVE ANNOUNCES ALL SAFE GLOBAL AS NEW MASTER DISTRIBUTOR
Washington, PA, July 3, 2012 — Sherwood Valves is pleased to introduce All Safe Global as our newest Master Distributor for Sherwood products and solutions serving the packaged gas, life/medical, energy, and high-purity gas markets.
"It has been a pleasure to work with All Safe over the last few years. We are impressed with their knowledge and expertise in the industries we serve. We know they will represent Sherwood exceptionally well with sufficient inventory and superior customer service" said Dino Sciullo, Director, Sales & Marketing.
Sherwood valves are made in the USA and the company partners with five Master Distributors plus over 25 smaller distributors to meet the needs of our customers across the US and internationally. For more information, visit Sherwood Valve at www.sherwoodvalve.com or contact us at 1-888-508-2583.
To contact All Safe, Inc.,
All Safe Global

Matt Boettner
Sr. Vice President
26443 Fallbrook Avenue
Wyoming, MN 55092
Email: info@allsafe.net
Toll-Free: 866-958-3743
Web: www.allsafe.net
About All Safe Global

All Safe is a national distributor of compressed gas cylinders and valves, full service DOT-authorized hydrostatic test facility, and fire protection provider with over 30 years of experience. All Safe provides value to its customers by offering strong technical expertise, a large inventory for quick fulfillment, competitive prices, and a broad selection of products. For more information, visit allsafe.net.
About Sherwood Valve
Sherwood Valve LLC, a Taylor-Wharton international company (www.twiglobaltech.com) provides innovative gas and fluid control solutions for the packaged gas, energy, cooling, high purity and life/medical markets. Sherwood Valve has been providing quality products for nearly 80 years. The company is headquarted in Washington, PA, and comprised of three US manufacturing centers that form the world's leading technology, service, and manufacturing network for gas and fluid applications.
###