Craft beer, homebrew—All Safe Global has your quality beverage and brewing equipment.
The most complete selection of kegs, cylinders, kegging kits, growlers, brewing equipment, and accessories anywhere.
Craft Beer and Homebrew Kegs, Keg Parts and Accessories
All Safe brings two exceptional keg choices to the homebrew and craft beer markets. The company is the exclusive North American distributor for high-quality, high-value AMCYL kegs and world-famous Italian AEB kegs. Kegs are available in a variety of sizes and configurations to suit any application, with a full complement of parts and accessories also available.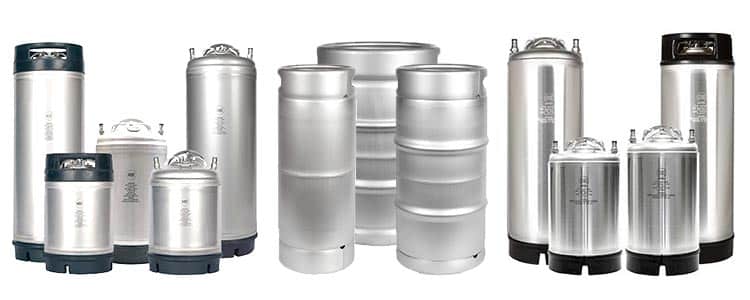 Cylinders, Regulators, Compressed Gas Accessories, and Dispensing Equipment
Beverage delivery is our specialty. We provide virtually every component necessary from keg to glass, including CO2, nitrogen, and beer mix/G mix cylinders, high-quality regulators, manifolds, lines, and portable CO2 charging equipment, and many other beverage essentials.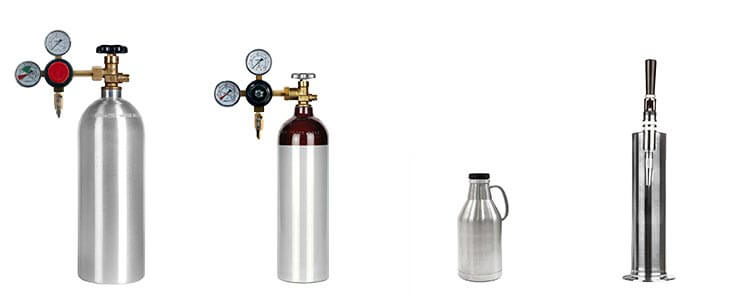 Kegging, Nitro Coffee, Conversion, and Oxygenation Kits
Kits make it easy for your customers to start kegging and pouring. We are proud to offer kits for every market sector—homebrew kegging, cold-brew nitro coffee, kegerator, refrigerator conversion, and homebrew oxygenation. Available in a wide variety of sizes and configurations.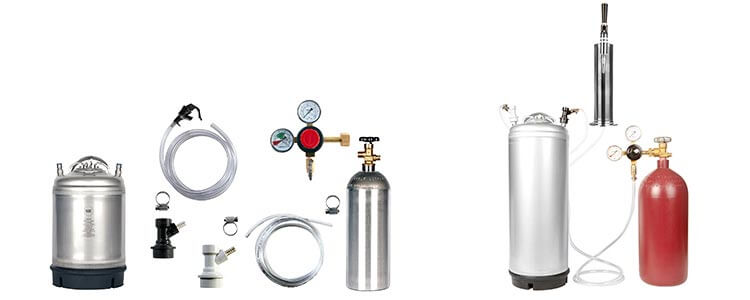 Home Brewing Equipment
From superior-grade stainless steel brew kettles to wort chillers, FastFerment™ fermenters, thermometers, meters, and racking canes, we have the homebrew crowd covered with exceptional gear. Perfect products individually for homebrewers, or to pair with a homebrew keg or kit.