Healthcare organizations worldwide rely on the proven performance of All Safe Global's medical compressed gas equipment.
We carry a full range of high-quality medical cylinders, valves, regulators, and carts for all your care requirements.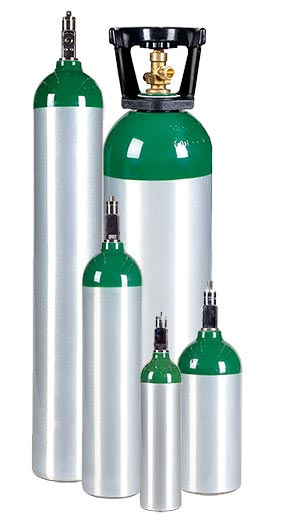 Exceptionally safe and strong, our cylinders are in daily use by EMS teams, home oxygen providers, and medical institutions. Available in all medical standard sizes, including E, D, M6, M9, M24, and M122.
Tough and Durable: All Safe cylinders are fracture-tough, resistant to tears and cracks under extended high-pressure loads, and inherently corrosion-resistant, for long service life in the most demanding environments
Lightweight: We feature easy-to-carry carbon composite and aluminum cylinders—up to 40% lighter than steel
Tested Safe: All cylinders undergo and pass rigorous strength and integrity tests, and meet or exceed all industry quality and safety requirements
Transport Ready: All cylinders strictly conform to Department of Transportation (DOT) specifications. Most also conform to and are approved under Transport Canada (TC) specifications
Labels Included: Easy-to-read consumer warning decals with every cylinder, for the protection of you and your customers
Ship unfilled
Free shipping available on pallet orders of certain cylinders
All Safe Global carries post valves, mix service valves, regulators, and integrated valve regulators for most medical and EMS gas applications. Manufactured to exacting standards of performance and reliability, our valves and regulators are available for steel, aluminum and composite cylinders, and in all common medical gas service configurations.
Durable: Extruded brass chrome-finished valve bodies provide long cycle life and excellent corrosion resistance
Protected: Chamber design protects threads and valve stem from accidental damage
Secure: Engineered for complete, low-torque sealing and leak resistance, with precise thread machining, Teflon packing, dual O-Rings, and a leak-resistant bonnet seal
Safe: Valves feature an integrated pressure relief device for proper assembly, lasting safety, and tamper-resistance
Ready for use with all CGA-specified yoke style valves
Available in wrench- or toggle-type connections
Fully cleaned for oxygen service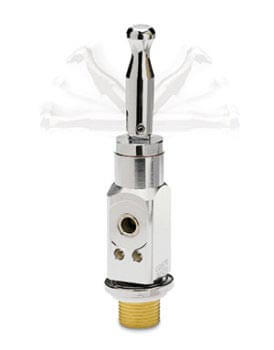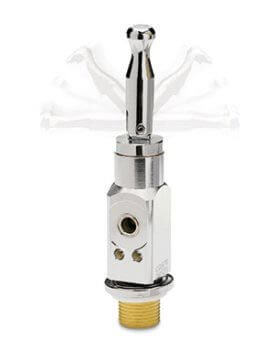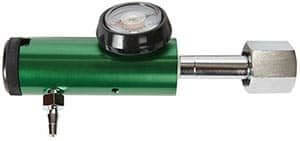 Durable: Precision-machined from aluminum for long life, light weight, and compact form
Easy to Use: Large, user-friendly markings for simple and accurate flow adjustment
Secure: Engineered for leak resistance, with precise thread machining
Versatile: For maximum usability in a wide range of applications, each regulator comes with yoke- and nut-style inlet connections and are available in multiple flow ranges
Fully cleaned for oxygen service
Our Rack N' Roll Modular Cylinder System provides simple and secure storage for aluminum medical gas cylinders.
The system features completely molded construction, no-rattle trays, and aluminum handles, and is available in stationary or smooth-rolling locking wheel designs.