The undisputed leader in quality homebrewing kegs, gas cylinders, brewing equipment, and accessories
No one has more experience — or delivers more value — in homebrewing hard goods than All Safe Global.
We provide wholesale homebrewing supplies and kits. We are the premier supplier of kegs, cylinders, and equipment to a vast and ever-increasing number of homebrew stores and resellers, and we're committed to continuing and growing our leadership in homebrewing.
We maintain an unparalleled stock of homebrew items, knowledgeable and experienced sales support, and expert fulfillment and logistics. You get the highest quality, best pricing, and fastest delivery in the industry.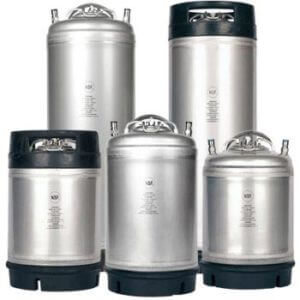 Homebrewing Kegs
Complete Selection: High-quality AMCYL and AEB ball lock kegs in 2.5-, 3-, and 5-gallon sizes, single- and dual-handles
Packed with Features: All kegs are made from 304 beverage-grade stainless and include a pressure relief built into the lid and rubber boot bottom
Best Pricing: Unmatched low pricing from the worldwide leader in volume purchasing and keg distribution
Customization Available: High-quality graphics of your brand, logo, or custom image can be silk screened, wrapped, stenciled, or labeled on any of our new kegs
CO2 and Nitrogen Gas Cylinders for Homebrewing
Capacity Options: Cylinders for homebrew beverage delivery are available in all popular beverage sizes — 2.5 lb. to 50 lb. CO2 cylinders, 20 cf to 60 cf nitrogen cylinders.
Premium Build Quality: all steel and aluminum cylinders include high-strengh, thick-walled bodies and durable exterior finishes for a lifetime of use
Tested and Ready: Cylinders guaranteed to have fresh hydro testing
Quality valves: New, major manufacturer CGA320 or CGA580 valves are professionally pre-installed on all cylinders
Complete Customization: We can silk screen, stamp, stencil, wrap, or adhesive label your individual graphics onto any new cylinder; custom neck rings are also available for steel cylinders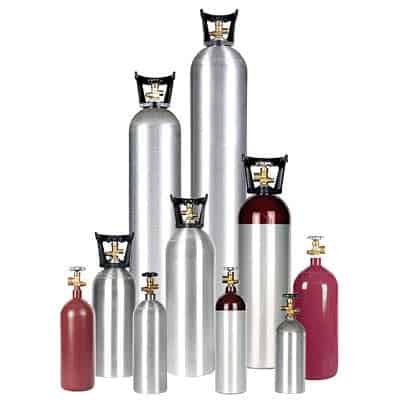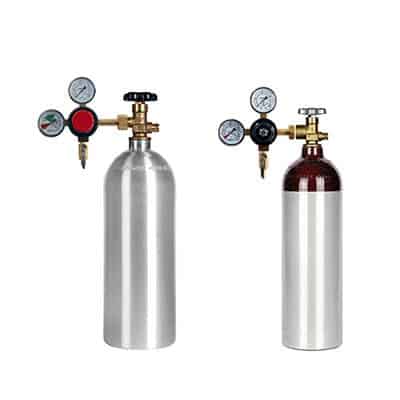 CO2 and Nitrogen Regulators
Quality First: Premium CO2 and nitrogen regulators from major manufacturers
Precision Regulation: Single-, dual-, and triple-gauge regulators – a perfect fit for any application
Outlet Options: Single- and dual-outlets with separate pressure adjustments in a range of outlet sizes to complete every homebrew setup,
Parts and Accessories: Replacement gauges and protection boots keep your regulators in optimal operation
Keg Kits and Kegerator Conversion Kits
Keg Kits: A vast selection of complete kits for homebrew and home beverage kegging and pouring, all lines and connections included
Kegerator Conversion Kits: Tailor-made packages to convert refrigerators into kegerators, or to adapt Sankey-style kegerator connections to versatile ball lock fittings
Simple and Affordable: All Safe Global kits take the guesswork and the labor out of assembling the perfect homebrew system, and deliver at an unbeatable price
Flexible, Versatile Selection: Kits are available with all sizes of kegs, with and without gas cylinders, and in nitrogen and CO2 configurations
High-Quality Components: All kits use only beverage-grade, NSF-approved components and name-brand regulators, for maximum reliability and customer satisfaction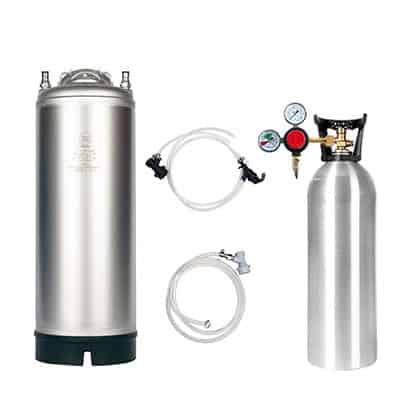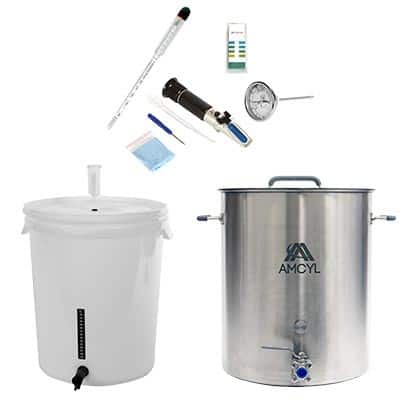 Brewing Equipment
Brew Kettles: 8, 10, 15, and 10 gallon professional-grade stainless steel brew kettles, with premium features and effortless expansion capabilities
Measuring and Testing Equipment: Thermometers, hydrometers, alcometers, pH strips, and other testing instruments for pure and precise homebrew
Fermenters and Fermentation Pails: Fermentation systems from FastFerment and other great homebrew fermenting equipment
High-Temp Pumps, Racking Canes and Beer Guns: From brew to bottle, we have the equipment to make homebrew transfer clean and easy
Wort Chillers and Oxygenation Supplies: Critical elements for the heart of the homebrewing process
Dispensing – Towers, Faucets, and Growlers
Draft Towers: Stainless steel single- and dual-tap towers for bartop and kegerator use
Faucets: precision stainless steel standard and nitrogen/stout faucets – a faucet for every draft
Growlers: Stout and sturdy stainless steel growlers. Unique and memorable draft servers with full customization options