Kegs, cylinders, and components for the best in craft beer
You're serious about your craft beer, and All Safe Global is serious about the best in craft beer equipment.
We're committed to supplying the finest kegs, gas cylinders, growlers, parts, and accessories — at the best prices anywhere — to craft beer artisans nationwide and throughout the world, and with full customization services to put your brand front-and-center.
Whether you're just getting started or expanding like there's no tomorrow, we're here to provide the quality components you need to bring your finest brew to the world.
Craft Beer Sankey Kegs
Complete Selection: High-quality Sankey-style kegs in sizes to fit your brewing — 1/6, 1/4, and 1/2 barrels, all with hallmark AMCYL quality
Premium Quality and Features: All craft beer kegs are made from 304 beverage-grade stainless and feature Micro Matic "D" spear tubes
Unmatched Pricing: Leading value pricing from All Safe Global, the worldwide leader in keg distribution and volume purchasing
Full-Range Customization: Craft beer kegs can be silk screened, wrapped, stenciled, labeled, or embossed with your brand and logo
We Lease: Sankey keg leasing with All Safe Global is efficient, affordable, and a great way to grow your business – contact us for details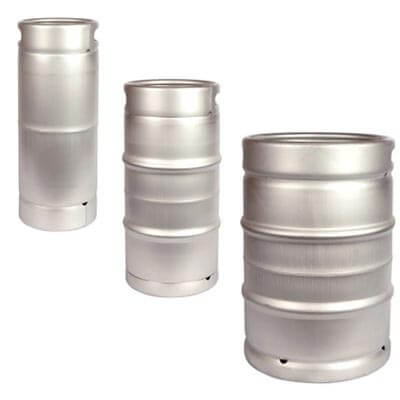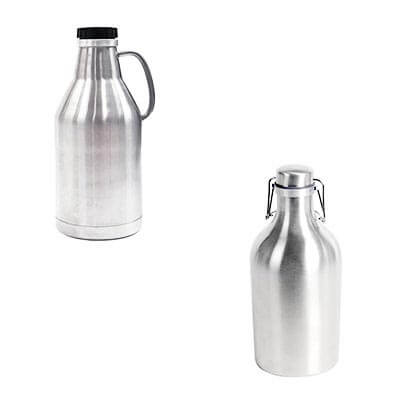 Growlers
Premium Quality: Unbreakable beverage-grade stainless steel construction with solid and secure lids
Styles for Every Use: Two distinctive types of growlers – economical swing-top lid style, or the ultimate growler with handle, vacuum jacket, and screw top
Great Capacity: All growlers store 64 oz. of your best beverage in leak-free, oxygen-protected, flavor-preserving safety
Customize It: All Safe Global can silk-screen, stencil, or adhesive overlay any of our growlers with your brand and logo
CO2 and Nitrogen Cylinders
A Cylinder for Every Use: We stock premium nitrogen and CO2 cylinders in small and large beverage and industrial sizes, to provide exactly the capacity you need
Quality Built-In: All cylinders feature high-strength, durable construction and premium exterior finishes: rust-resistant paint or brushed aluminum
Tested and Certified: All Safe Global guarantees current hydro testing certification on every cylinder we sell
Professional Customization: Cylinders can be silk-screened, stamped, wrapped, or stenciled with your brand and logo; custom neck rings are also available for steel cylinders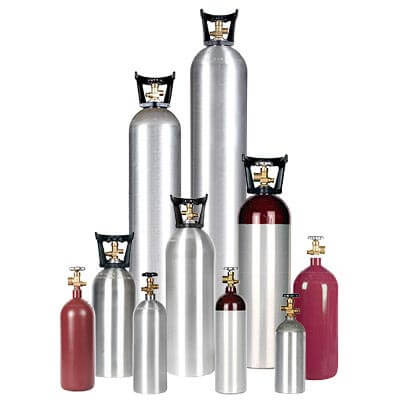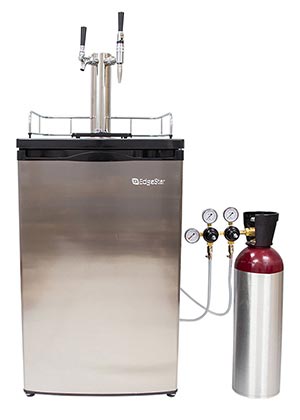 Kegerator Kits and Conversion Kits
A Kit for All Tastes: Stout, ale, lager, cider, and wine — we have a kit specifically designed to pour your craft beverage the right way
Quality Refrigeration: Low-temp refrigerators in stainless steel or all-black finishes, with integral tap mount point, bottle holder, gas and liquid line ports, casters, and removable shelving
Repurpose with Purpose: Complete tailored kegerator conversion kits to transform ordinary fridges into economical and distinctive kegerators
Complete Flexibility: Versatile connection conversion kits provide complete kegerator coverage with fast and simple swapping between Sankey and ball lock kegs
Craft Beer Components and Parts
Spear Tubes: High-quality replacement tubes in A, D, G, S, and U styles
Sankey Couplers: Sturdy and reliable stainless steel American D couplers with integral pressure reliefs
Gas and Liquid Line: Quality NSF-approved tubing in all sizes to keep your craft beer flowing