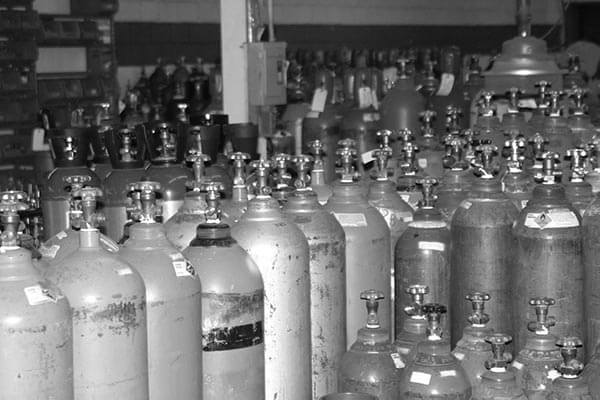 All Safe Global is proud to offer safe, environmentally friendly cylinder recycling services.
Proper compressed gas cylinders disposal is important.
Our cylinder recycling center is approved by the Minnesota Pollution Control Agency and works with other government agencies to assure the safe and legal disposal of old cylinders.
We can safely recycle most compressed gas cylinders, including fire extinguishers, propane tanks (including disposable and MAPP), medical cylinders, steel and aluminum industrial cylinders, refrigerant cylinders, and most acetylene cylinders.
There are many different cylinders in circulation, and we need to have a correct identification before we can accept cylinders for recycling. Please take a digital photo of the cylinder(s) in advance and email it to us at info@allsafe.net before you move the cylinders to us. We'll provide you with a quote and let you know how to proceed with the recycling process.