Cylinder, Keg, and Growler Customization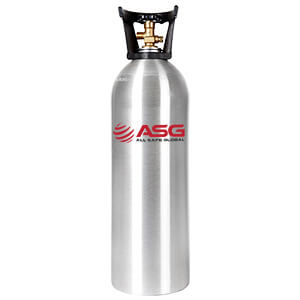 Custom
Cylinders
Set your business above the rest and build your brand 24/7 with custom cylinders from All Safe Global.
We can add unique and professional custom messaging to new steel and aluminum cylinders, in virtually any size and gas type. Our state-of-the-art equipment and experienced technicians can paint shoulders, screen print, stamp, stencil, wrap, adhesive label, stamp, neck ring, cap, collar, and put handles on most aluminum cylinders.
Steel cylinders can be painted, stenciled, adhesive labeled, stamped, and be outfitted with neck rings, caps, collars, and handles. With rapid turn-around you can have your customized cylinders in no time to get the word out fast and have your cylinder property marked for identification purposes.
Your name, your logo, whatever sets you apart, custom cylinders are the perfect way to carry your message and keep your name in mind.
Custom
Kegs
Show off your brand pride with custom kegs made just for your business.
Whether you're shipping them full of your prize brew or selling them for enthusiasts to fill with their own, a custom keg puts your name front-and-center for every customer, all the time.
All Safe can screen print, wrap, stencil, or label any of our new ball lock or Sankey kegs with your distinctive branding for unforgettable marketing power.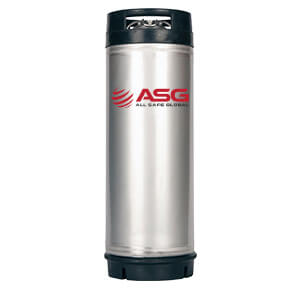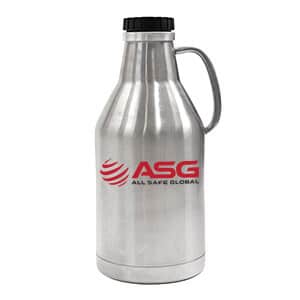 Keep your name literally on the lips of your customers with ASG's custom growlers.
Nothing beats a custom growler for unique brand impact. Growlers are memorable, durable keepsakes that are always on the go – bringing your marketing message with them.
Choose your identity, and let us screen print either of our two quality growlers. You'll be remembered with every drink.